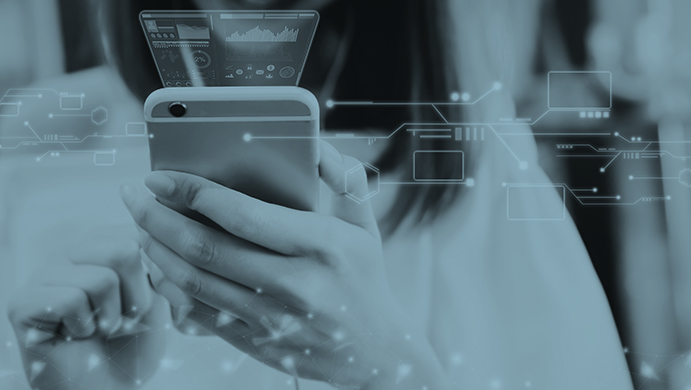 By having all members of the project team work from a universal source of truth, owners, and construction firms are better equipped to build telecom networks more successfully, more predictably, and more profitably. So how can introducing a common construction management platform help executive teams achieve this "holy grail" of efficiency?
It's not a question of too many cooks, but too many kitchens
There are a lot of cooks involved on a network build out. Designers, project managers, construction contractors, site managers, executives, sales & marketing people… the list goes on. All of these individuals are vital to the successful completion of the project.
By keeping all project data and reporting in the same kitchen (ie. a universal construction management platform) executives are better able to make informed decisions based on a true source of universal truth.
Overcoming the problem of predictability
Traditionally, various construction team members have worked in silos – using their own reporting processes and systems to manage their particular aspect of the build. While this may work for the individual, department, or contractor – the broader project suffers from a lack of coordination and collaboration. Particularly when it comes to predictability. This is the challenge that has long plagued construction projects of scale.
Predictability requires three things: It must be thorough. It must be accurate. It must be current.
As a result, predictability should be based on the latest facts and realities – not guesswork. But without full visibility that provides access to all project details in something approximating real time, it is impossible for executives and decision makers to truly know where the project is at in terms of progress, cost, and profitability.
The industry has tried to address this in principle, but putting it into practice has been a challenge. After all, it's one thing to require your resources to submit reports according to strict deadlines, but it's an entirely different matter to make it work in the real world.
Fortunately, this gap is finally being closed with the introduction of new technology. Today, integrated construction management platforms have been designed to automatically bring all data together to provide a single source of truth – and thus – deliver a greater degree of project predictability.
One truth— nothing to dispute
Construction and contract management teams continually struggle to agree on the current version of the project truth. For example, team members may be working from different deficiency lists. One person says a job has been completed. One says it has not. Yet another says it has been completed, but that deficiencies must be addressed. This leaves executives wondering who's right!
Implementing a solution that serves as universal source of truth puts everyone on the same page.
Predictability, impact, profitability
Executives need to know not only how their project is progressing, but whether their capital investment correlates with work completed. In other words, are they achieving the anticipated results? With all pertinent data at their fingertips, executives are in a better position to make that call. Additionally, having everything in one place allows executives to determine their total cost basis.
Four ways using a shared platform improves reporting for executives:
1) Accurate daily, weekly, monthly profitability assessment
The leadership team is constantly wondering how much they made or lost in any given day or week. Unfortunately, on complex construction projects, it is hard to get the accurate, up-to-date information from all relevant sources when you want it. As a result, executives often end up falling back on projections and estimates that could be wildly different from the actual progress on the ground. They may be making decisions based on margin & revenue, and associate costs based on P&L – only to find out key information was missing.
This can lead to write downs – which have a direct bearing on the success and profitability of the project.
By migrating the entire project team (clients and contractors) to a shared construction management platform, everyone is working from the most accurate, most current data at all times. This ensures executives are never left in the dark.
2) Real, meaningful progress updates
The senior management team needs to know how the project is progressing at all times. What percentage is complete? How much remains? When can the sales teams start reaching out to customers and how soon can installers begin connecting them?
Having a software platform that can measure and account for all project components allows leadership to more accurately gauge progress. Because these systems are designed to integrate all project data and updates down to a granular level, executives can be confident the high-level progress reports they require are representative of the entire project truth.
3) More accurate forecasting
In developing accurate forecasting, it's important to know the scope of the work and the associated cost. Teams have simple rules of thumb they use to project costs, but they are not very accurate. If there are changes to the project design, it will impact forecasts down the line. It becomes particularly problematic if design changes are not clearly communicated.
When you have a single software platform used by all team members as the universal source of truth, no costs or resources are unaccounted for. This allows the system to centralize data to deliver accurate time, cost, materials and staffing forecasts.
4) The ability to capture missed revenue
Building a telecommunications network involves complex pricing schemes. It is important to ensure all work completed is being accounted for and billed. Having a single system where all elements are recorded ensures nothing is missed, and can flag any revenue attrition.
Escape the predictability predicament
By taking advantage of new technologies that automate and integrate the reporting process onto one universally used platform, executives can finally feel comfortable making predictions they can stand behind.
Want to learn about a platform designed to make your projects more predictable and more profitable?