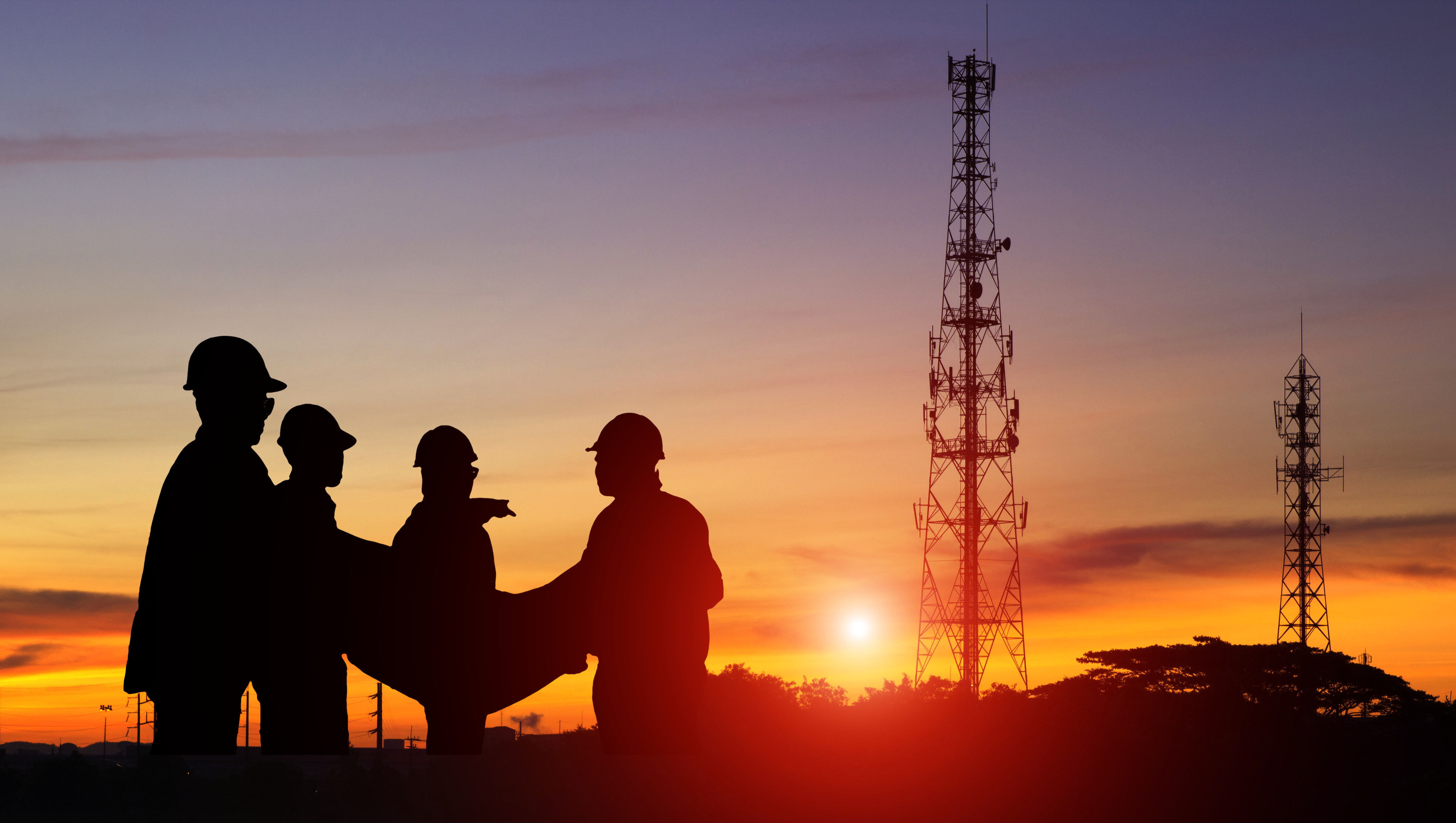 4 Strategies for Network Providers Seeking to Offset Increased Infrastructure Costs
With each new generation of telecommunication technology comes a promise of increased speed, bandwidth and connectivity – all of which open the door to game-changing innovation. According to a 2018 report by Deloitte, 5G: the chance to lead for a decade:
5G is not simply an extension of 4G, nor is it merely a faster wireless capability. 5G makes possible the connection and interaction of billions of devices of almost any kind and collection of data from those devices. Indeed, 5G connectivity promises to lead consumers, industries, and governments to new frontiers of productivity and innovation.No wonder the world is salivating over the prospects and opportunities of a 5G world.
Yet, as the introduction of 4G proved, the promise of innovation doesn't assure a matching increase in profit margin for those who own, build and operate these networks. Higher infrastructure costs will put great pressure on the telecom industry to recover costs in other ways.
Factors behind increased cost
According to a recent report by McKinsey & Company, the introduction of 4G did not provide the same revenue growth as previous generations. In some markets (notably Europe and Latin America), revenues dropped after the introduction of 4G. This is despite heavy investments in new infrastructure. The challenge is that as technology becomes more advanced, it also becomes more expensive.
The same report suggests that network costs could double as operators strive to meet increased network capacity and proceed with efforts to be at the forefront of 5G.
Deloitte predicts carriers will be required to expand the number of existing network sites by 3 to 10 times to achieve the required spectrum.
In order to meet the demand for enhanced mobile broadband, IoT (the Internet of Things) and mission-critical applications, McKinsey predicts the need for a 10-fold increase in network performance over current levels
So, how can carriers and network owners mitigate the risk andminimize costs?
4 Strategies for reducing infrastructure costs:
1) Build 5G on existing networks
The good news is that it is not imperative to build dedicated 5G infrastructure right out of the gate.
As the McKinsey Report authors point out, many components of 5G technology can be built on 4G networks. They suggest mobile operators can upgrade 4G capacity by "refarming a portion of their 2G and 3G networks or acquiring new spectrum through auctions." This will still involve a significant investment in fiber installation.
In large urban areas, mobile operators will be required to rely on small-cell solutions; where rural and suburban areas may manage by adding macrosites to existing networks, according to the authors.
2) Improve construction efficiency
With the need for increased infrastructure construction at a time of decreasing margins, network operators must find ways to minimize building costs.
Savings can be realized by building more efficiently, and reducing the issues that have a direct impact profit margins.
For example, a new generation of construction management software has been created to optimize project efficiency, accountability, predictability and profitability: from implementation to completion – automating many of the processes that were previously done manually.
These new GIS-enabled construction management platforms provide greater control, collaboration and visibility than traditional construction management tools. They allow the entire team to communicate, plan and execute with unprecedented ease and control. They also help owners ensure optimal resource allocation. With real-time reporting and monitoring, companies are able to better manage resources, control costs and avoid oversights/ delays that needlessly eat into profits.
Companies also need to take advantage of productivity solutions such as just-in-time delivery, and minimize waste of materials through more accurate estimating and better installer training.
3) Develop win-win contracts between carriers and Internet innovators
While carriers generally assume the risk of building the networksof the future, it is often the content providers and applications that receive the lion's share of the financial benefit. With LTE, carriers learned the value of negotiating contracts with these Internet innovators. An example is agreements that require customers promising unlimited streaming to reduce resolution and streaming speed.
Authors of the Deloitte report suggest there is opportunity to leverage 5G's strengths and flexibility) to develop creative contracts that benefit carriers.
"For example, carriers could negotiate a contract with health care or automotive providers to fund edge computing services that allow for lower latency and higher reliability. Carriers could also negotiate solutions that help share data from the billions of devices from various companies and sectors that reside on their network to strengthen the investment case for 5G. Such agreements, negotiated at low cost, can continue to create triple-win scenarios for carriers, consumers, and the growing landscape of industries that use communications infrastructure to further revenue growth and profitability."
4) Lobby government to reduce deployment cycle time and cost
China is currently deploying their 5G network at a rapid pace. In addition to significantly lower equipment costs, China benefits from less onerous regulations around deployment. According to Deloitte, civil engineering and permitting in China is approximately 15 percent to 20 percent the cost of the United States.
"Winning takes a nation," according to Deloitte. To keep competitive in the race to deploy 5G, they suggest we must reassess permitting requirements.
For example, in many municipalities, installing small cells on existing infrastructure (such as lamp posts or utility poles) can involve the same lengthy and cumbersome approval process required to build new macro towers. In the US, cycle times for municipal permit approve can exceed 120 days.
Reducing these cycle times through common sense regulation could help bring down the cost to carriers without sacrificing public safety.
Let the work begin.
Developing the infrastructure required to introduce 5G will be hard work. Higher infrastructure costs will require creative thinking and strategic cost cutting if those responsible for building the network of tomorrow are to remain profitable in the march to a 5G world.
5G Networks are complex. Constructing them needn't be.
Learn how Vitruvi™ construction management software improves efficiency for improved profitability.