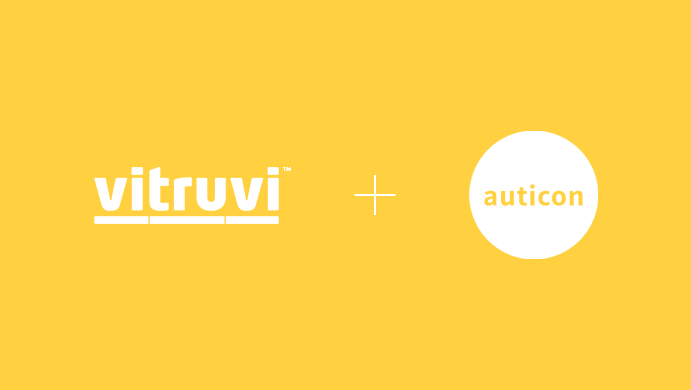 Vitruvi™ would like to congratulate our Quality Assurance partner, Meticulon, which has just been acquired by auticon – an international development firm backed by Sir Richard Branson. It is exciting news for Meticulon, and our good friend (Meticulon President) Garth Johnson, who is auticon's new Canadian President.
For software companies like Vitruvi, having a top team of Quality Assurance experts (QAs) is worth its weight in gold. QAs are highly skilled IT specialists – trouble shooters – who are able to go through thousands of lines of software coding to identify any bugs, glitches, errors or oversights. They are indispensable.
In many cases, the work can be like finding a needle in a haystack (for example, identifying a missing comma in a thousand-line code.)
Vitruvi has been using Meticulon to contract QA specialists from the beginning. They were introduced to us by one of our partners. He said that they were without a doubt the best QA's he has ever worked with.
What makes Meticulon's story interesting is that their QA staff is made up of individuals on the autism spectrum.
Does that matter? Not one bit. Meticulous, precise, diligent, committed: these words don't even begin to describe their attention to detail. Their critical thinking skills are outstanding. These qualities make these men and women ideally suited to software testing.
The QAs we've hired are second to none. They are very good at what they do, and they fit in really well with our team. They are treated and act like internal team members. We know that they won't pull any punches if they come across buggy code. In fact, they're not shy about letting us know if a piece of code sucks, and will suggest a better approach. It's never driven by ego, but by the need to provide the best solution!
Nothing gets past them. Meticulon does an incredible job coaching and screening all team members, and their customer support is remarkable.
Here's a story. One time I was sent a fairly long chunk of buggy code to review. I was hardly five lines into it when I learned our QA guy was already done. He had gone through the whole thing in minutes and identified every single issue.
As Garth likes to say, "Businesses may hire us to do good (in a charitable sense), but they keep us because we are good." I can vouch for that!
Being a part of auticon will open many doors. It allows them to build on the great work they have done and expand into new markets. auticon is an international company based in Germany. Like Meticulon, it employs individual on the autism spectrum. Their focus goes beyond software, and includes other careers such as financial audit and more.
Vitruvi looks forward to continuing our rewarding relationship with the same team under their new name. We all wish them well in their new venture. Vitruvi and our clients are richer for having them on our team.
Watch Canadian auticon President, Garth Johnson, and one of Vitruvi's talented QA expert's, Derek Tanner, discuss the organization and the impacts it's having: