We are delighted to announce that Dr. Zouheir Mansourati has been appointed to the position of Chief Customer Officer at Vitruvi™.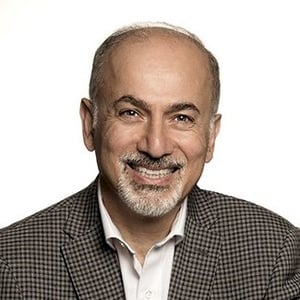 Vitruvi's enterprise construction management SaaS platform has been making significant strides in the marketplace and we are excited to be able to continue to attract interest from both customers and top-level talent. In his new role, Zouheir will be focused on ensuring success throughout the entire customer journey, leading the Customer Success teams in delivering adoption, engagement and expansion across the Vitruvi platform. He will continue to serve as one of the main public faces of Vitruvi and be a leading ambassador for our product.
Prior to joining Vitruvi, Zouheir spent 12 years at Telus, most recently as the Vice President of Broadband Implementation. He brings nearly three decades of experience in the telecommunications industry, with a background in voice switching systems, data communication and IP/optical networking.